Blocked Drains

Blocked drains for a fixed price 0791 7852384  Chris.
We have been clearing blocked drains for over 28 years.
We are a two man operation with over 60 years experience between us, we have the knowledge and experience which is assisted by the right tools to unblock any blockage you may have,  from a blocked toilet to a blocked sewer drain.
We will simply give you a fixed prices over the phone so you don't have to worry about any over charging.
Drain Blocked
There are lots of drainage company's that charge per hour/half hour which is fine but there are a lot that try to get as much money as they can out of customers by hanging/stretching the job out, some advertise set prices like us but have clauses on their website we don't have any clauses.
Drain Clearance
Unblocking drains is what we do everyday and we get great job satisfaction when we have cleared our customers drain and they are thanking  us for a great service,and you go away knowing if they have problems in the future they would use you again and recommend you to friends.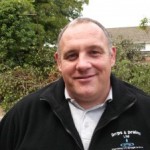 Bad Smells In House & Drains
If you have bad smells in your house or drains, we can investigate this for you and using our 60 years combined experience trace the source of the problem for you.
What Causes The Bad Smells
There are lots of different causes, most of which are due too blocked drains and faulty pipe work installations.
Because we are both plumbers as well as drainage engineer's we can spot badly installed/fitted pipe work quickly.
Other Causes Of Smelly Drains
On Some Property's we have visited and inspected the drains and found nothing wrong with the pipe work or drains, and after even more time investigating  found dead birds and rats that were decaying and giving of smell.
We have also had the smells under floors that were not practical/ cost affective to lift up and find decaying animal upon which we have advised customer to give it time ie two weeks to see if it was a dead animal and decaying  smells should have worn off if it was a dead animal and this has been proven right lots of times.
Blocked Sink
With blocked sinks we use three main tools to unblock pipes which are No1 sink plunger which has a lot of suction to help force the blockage out.
No 2 is electric eel / sani snake the electric eel is an electric drill with a big housing / drum which contains a long wire coil of 25 meters which can feed through pipes and the drill can be spun while the wire coil is in the pipe until it reaches the blockage and it will also help clean the blocked pipe in the process.
No 3 is a air ram / kinetic ram this is basically a vessel with a trigger, which can be pumped up by hand with compressed  air and using various attachments it can then fire compressed air very quickly into the plug hole or pipes to force the blockage out, and unblock your blocked sink.
https://www.checkatrade.com/ChrisPetersPlumbing/Reviews.aspx
Rats In Drains
Rats in your drains or house, we have come across customers with rats inside their drains and property / house.
And we have advised them on what action to take to stop the rats from getting into their house / property.
How To Stop Rats Getting Into The house
Rats can use your drains like there own personal highway if there are faults in your drain to allow them to do so, as we have been clearing blocked drains for many years now we have come across lots of different customers with rat problems and here below are the three most common problems we come across.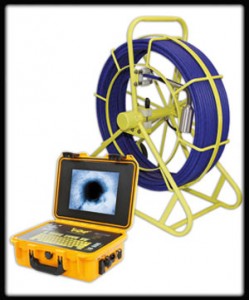 Interceptor Trap
A Interceptor Trap is u bend trap before your drain enters the main sewer, which is most common to be at the end of your drive in the front of your property in the manhole but it can also run towards the back of your property.
The interceptor has two holes, one for the waste water to go into the u bend and the higher positioned hole is a rodding access point, which should have a plug / cap in hole which can be removed rodding, but if missing allows rats full access to your drains as they don't like going through u bend with water in it but don't mind using access point if not capped.
Vent / Air Intake for a MANHOLE
The vent / air intake for a manhole does what it say's on the tin and is normally a metal box close to the manhole at ground level and is attached to a pipe underground that leads back to the manhole, it's purpose is to stop the build up of smells /gases and allows air into the manhole chamber and if this is faulty / broken this can allow rats access.
In some address's we go to the metal box has been taken of and the pipe broken below ground for cosmetic reasons by the house owner, so if you ever come across a four inch pipe in your garden near a manhole you can bet that's what it is.
Broken Drains
Broken drains will also give rats access and also cause blocked drains on a regular basis.
If You Have A Rat Problem We Would Recommend A Drain C.C.TV Survey Inspection
We would recommend a drain c.c.tv survey Inspection If you have rat problems , so that we can check to see if there are any faults in your drain.
Upon which if any faults are found, we can advise you on the best method to repair the fault / faults.
C.C.TV Drain Survey Or Sewer Survey
We can provide you with a c.c.tv drain / sewer survey using one of the best drain camera's on the market, which is a self levelling drain camera with led lights which gives us a perfect picture, which is shown to us and you if you wish to watch and shows on our monitor screen while the c.c.tv drain sewer survey is being carried out.
A Clear Drain Survey Inspection Picture
With a clear drain survey picture we can inspect your drains for structural soundness and there integrity as catching small cracks and out of line joint before they get larger is key.
A clear picture is very important to insure a good inspection of your drains is carried out and any fine faults are spotted , as both my self ( Chris ) and Robert have been carring out drain surveys for many years we would like to think we have very well trained eye's.
Recording C.C.TV Drain & Sewer Surveys
We can record your drain survey onto a memory stick which you can then view directly on your computer, or we can use the memory stick and download your survey onto our computer and either email it to you or record it onto a dvd and send it to you.
Blocked Drains
When it comes to blocked drains both myself ( Chris ) and Alf are very well experienced drain unblockers and have been unblocking drains for over 25 years for me and 35 years for Alf .
In this time we have done everything from drain clearing to drain installing and a lot more.
Blocked Toilets
Fixed price's for unblocking a blocked toilet, we have unblocked lots of toilets over the years and we have both got our methods of  clearing then down to a fine art.
Using all the drain clearance tools that we have built up over the years, we have cleared / unblocked lots of toilets over the years that other company's have said they could not do without taking the toilet completely out which involved more costs and then we have been called and unblocked the toilet without taking the toilet out.
There is a lot of job satisfaction in that and pride.
 Blocked Shower
We clear blocked shower waste pipes using the same methods as described in more detail higher up the page for blocked sinks using three main tools which are.
1 Plunger
2 Electric Eel /Sani Snake
3 Air Ram / Kinectic Ram
Drain Clearing Clearance
When we carry out drain our drain clearing clearance we have a high pressure water jetting unit / machine mounted on the rear of our van, which can unblock your drains and carry out a very good drain clearing clearance using the power of water.
Our high pressure water jetting unit is basically a heavy duty water pump which forces water through an extra strong / enforced hose which has a metal nozzle attached to the end of the hose the nozzle has fine holes, which blast fine water at pressure to clear the blocked drains and clean them also.
Drain Repairs
We carry out drain repairs using all the correct jointing methods and materials, and as mentioned previously we have many years of experience of carrying out drain repairs and installations.
Drain Lining
Drain lining is a no dig repair method for faulty drains, which can be a very cost effective as no digging require which saves time and money, as well as no disruption to the ground.
It is the method of installing a pipe within a pipe and is like a heart surgeon installing a stent into a patient to open up a vessel and keep it reinforced.
The Process In Short For Drain Lining
If you can picture a fireman's hose the roll out type that is flat until the water goes through it, that is very similar the the liner apart from the liner has a felt wall inside.
Two chemicals are mixed up by the drainage engineer which starts a chemical process and this is poured into the liner hose and the felt impregnated, once all  the felt is impregnated the access liquid is drained out and the liner is pushed through the drain into position.
Another hose which is called an inner liner is filled with air from a compressor which blows up inside the main liner and stays inflated until resin has cured and the the inner liner is removed, and it does not stick to resin.
The inner liner  works on a the same sort of process as you see when sausage is  filled,  as it fills with air it works its way through the liner if that makes sense.
Emergency Drain Clearing Of Blocked Drains
We provide a 24 hour / 24/7 emergency drain clearance service 365 days a year, so if you require your blocked drains cleared fast please give us a call.
We have the knowledge / experience and all the right tools to unblock your drain.
Thank you for reading our details.
Blocked Drains  0791 7852384
We cover all of the following areas Below.
Blocked Drains, Blocked Drains Abbey Wood, Blocked Drains Acton, Blocked Drains Addington, Blocked Drains Addiscombe, Blocked Drains Balham, Blocked Drains Battersea, Blocked Drains Beckenham, Blocked Drains Bexley, Blocked Drains Bexleyheath, Blocked Drains Bickley, Blocked Drains Blackfenn, Blocked Drains Blackheath, Blocked Drains Brixton, Blocked Drains Brockley, Blocked Drains Bromley, Blocked Drains Camberwell, Blocked Drains Carshalton, Blocked Drains Catford, Blocked Drains Charlton, Blocked Drains Chelsea, Blocked Drains Chiselhurst, Blocked Drains Chiswick, Blocked Drains Clapham, Blocked Drains Colindale, Blocked Drains Colliers Wood, Blocked Drains Coulsdon, Blocked Drains Crayford, Blocked Drains Cricklewood, Blocked Drains Croydon, Blocked Drains Cudham, Blocked Drains Deptford, Blocked Drains Downham, Blocked Drains Dulwich, Blocked Drains Ealing, Blocked Drains Earls Court, Blocked Drains Earlsfield, Blocked Drains East Acton, Blocked Drains East Barnet, Blocked Drains East Finchley, Blocked Drains East Sheen, Blocked Drains Eden Park, Blocked Drains Edgeware, Blocked Drains Elm Park, Blocked Drains Elmers End, Blocked Drains Eltham, Blocked Drains Erith, Blocked Drains Farnborough, Blocked Drains Feltham, Blocked Drains Finchley, Blocked Drains Foots Cray, Blocked Drains Forest Hill, Blocked Drains Friern Barnet, Blocked Drains Fulham, Blocked Drains Green St Green, Blocked Drains Greenford, Blocked Drains Greenwich, Blocked Drains Grove Park, Blocked Drains Hackney, Blocked Drains Hammersmith, Blocked Drains Hampstead, Blocked Drains Hampton Wick, Blocked Drains Harlsden, Blocked Drains Hayes, Blocked Drains Hendon, Blocked Drains Herne Hill, Blocked Drains Highbury, Blocked Drains Hither Green, Blocked Drains Holborn, Blocked Drains Kenley, Blocked Drains Kennington, Blocked Drains Kensal Green, Blocked Drains Kensington, Blocked Drains Keston, Blocked Drains Kew, Blocked Drains Kidbrooke, Blocked Drains Kilburn, Blocked Drains Kingsbury, Blocked Drains Kingston, Blocked Drains Lambeth, Blocked Drains Lewisham, Blocked Drains Leyton, Blocked Drains Leytonstone, Blocked Drains Locksbottom, Blocked Drains London, Blocked Drains Maida Vale, Blocked Drains Marylebone, Blocked Drains Mayfair, Blocked Drains Merton, Blocked Drains Mile End, Blocked Drains Millwall, Blocked Drains Mitcham, Blocked Drains Morden, Blocked Drains Mottingham, Blocked Drains Muswell Hill, Blocked Drains Neasden, Blocked Drains New Cross, Blocked Drains New Malden, Blocked Drains Newington, Blocked Drains Norbury, Blocked Drains North Acton, Blocked Drains North Cheamj, Blocked Drains Notting Hill, Blocked Drains Nunhead, Blocked Drains Orpington, Blocked Drains Paddington, Blocked Drains Palmers Green, Blocked Drains Peckham, Blocked Drains Penge, Blocked Drains Perivale, Blocked Drains Petts wood, Blocked Drains Pimlico, Blocked Drains Pinner, Blocked Drains Plaistow, Blocked Drains Plumbstead, Blocked Drains Primrose Hill, Blocked Drains Purley, Blocked Drains Putney, Blocked Drains Quennsbury, Blocked Drains Richmond, Blocked Drains Roehampton, Blocked Drains Rotherhithe, Blocked Drains Sanderstead, Blocked Drains Selhurst, Blocked Drains Selsdon, Blocked Drains Shortlands, Blocked Drains Sidcup, Blocked Drains South Kensington, Blocked Drains South Norwood, Blocked Drains South Ruislip, Blocked Drains Southall, Blocked Drains St Marys Cray, Blocked Drains Stamford Hill, Blocked Drains Stanmore, Blocked Drains Stepney, Blocked Drains Stockwell, Blocked Drains Stoke Newington, Blocked Drains Streatham, Blocked Drains Sudbury, Blocked Drains Sutton, Blocked Drains Teddington, Blocked Drains Thamesmead, Blocked Drains Thornton Heath, Blocked Drains Tolworth, Blocked Drains Tooting, Blocked Drains Tower Hamlets, Blocked Drains Tufnell Park, Blocked Drains Tulse Hill, Blocked Drains Twickenham, Blocked Drains Upper Norwood, Blocked Drains Vauxhall, Blocked Drains Waddon, Blocked Drains Walthamstow, Blocked Drains Walworth, Blocked Drains Wandsworth, Blocked Drains Wanstead, Blocked Drains Wapping, Blocked Drains Waterloo, Blocked Drains Wealdstone, Blocked Drains Welling, Blocked Drains Wembley, Blocked Drains West Dulwich, Blocked Drains West Norwood, Blocked Drains West Ruislip, Blocked Drains West Wickham, Blocked Drains Westminster, Blocked Drains Whetstone, Blocked Drains Whitechapel, Blocked Drains Whyteleafe, Blocked Drains Willesden, Blocked Drains Wimbledon, Blocked Drains Wood Green, Blocked Drains Woodcock Hill, Blocked Drains Woodcote, Blocked Drains Woodford Wells, Blocked Drains Woodlands, Blocked Drains Woodside, Blocked Drains Woodside Park, Blocked Drains Woolwich, Blocked Drains Yeading, Blocked Drains Yiewsley | Tagged Blocked Bath London, Blocked Drains Balham, Blocked Drains Clapham, Blocked Drains Croydon, Blocked Drains In London, Blocked Drains London, Blocked Drains Putney, Blocked Drains Sidcup, Blocked Drains Streatham, Blocked Drains Tooting, Blocked Drains Wimbledon, Blocked Kitchen Sink London, Blocked Sewer Drain London, Blocked Shower London, Blocked Toilet London, Drain Blocked London, Drain Cleaning London, Drain Clearance London, Drain Unblockers London, Drain Unblocking London, Drainage Company London, Drains London, Sink Blocked London, Sink Unblockers London, Toilet Unblockers London, Toilet Unblocking London, Unblock Drain London, Unblock Toilet London, Unblocking Drains London | Leave a reply
Addington
Abbey Wood
Acton
Addiscombe
Alderborough Hatch
Aldgate
Aldwych
Alperton
Anerley
Angel
Aperfield
Archway
Ardleigh Green
Arkley
Arnos Grove
Balham
Bankside
Barbican
Barking
Barkingside
Barneshurst
Barneshurst
Barnes Cray
Barnet
Barnsbury
Battersea
Bayswater
Beckenham
Becton
Beacon Tree
Beacon Tree Heath
Beddington
Bedford Park
Begravia
Bellingham
Belmont
Belsize Park
Belvedere
Bermondsey
Berrylands
Bethnal Green
Bexley
Bexleyheath
Bickley
Biggin Hill
Blackfen
Blackfiars
Blackheath
Blackheath Park
Blackwall
Bloomsbury
Botany Bay
Bounds Green
Bow
Bowes Park
Brentford
Brent Cross
Brent Park
Brimsdown
Brixton
Brockley
Bromley
Bromley Common
Brompton
Brondesbury
Brunswick Park
Bulls Cross
Burnt Oak
The Burroughs
Camberwell
Cambridge Heath
Canden Town
Canary Wharf
Cann Hall
Canning Town
Canonbury
Carshalton
Castelnau
Catford
Chadwell Heath
Chalk Farm
Charing Cross
Charlton
Chase Cross
Cheam
Chelsea
Chelsfield
Chessington
Childshill
Chinatown
Chinbrook
Chingford
Chislehurst
Chiswick
Church End
Clapham
Clerkenwell
Cockfosters
Colindale
Collier Row
Colliers Wood
Colney Hatch
Colyers
Coney Hall
Coombe
Coulsdon
Covent Garden
Cowley
Cranford
Cranham
Crayford
Creekmouth
Crews Hill
Cricklewood
Crofton Park
Crook Log
Crossness
Crouch End
Croydon
Crystal Palace
Cubitt Town
Cudham
Dagenham
Dalston
Dartmouth Park
Denmark Hill
Deptford
Dollis Hill
Downe
Dulwich
Ealing
Earls Court
Earlsfield
East Barnet
East Bedfont
East Dulwich
East Finchley
East Ham
East Sheen
Eastcote
Eden Park
Edgware
Edemonton
Elephant and Castle
Elm Park
Elmers End
Elmstead
Eltham
Emerson Park
Enfield Lock
Enfield Town
Enfield
Erith
Farringdon
Feltham
Finsbury
Finchley
Finsbury
Finsbury Park
Foots Cray
Forest Gate
Forest Hill
Frier Barnet
Fulham
Gants Hill
Golders Green
Greenford
Greenwich
Grove Park
Hackney
Hammersmith
Hampstead
Hampstead Heath
Harlesden
Harold Hill
Harold Park
Harold Wood
Harringay
Harrow
Hayes
Hendon
Herne Hill
Highbury
Hither Green
Holland Park
Hounslow
Isleworth
Islington
Kenley
Kennington
Kensal Green
Kensington
Keston
Kidbrooke
Kilburn
Kingston Upon Thames
Knightsbridge
Lambeth
Lee
Lewisham
Leyton
Mada Vale
Mitcham
Morden
Mottingham
Muswell Hill
Neasden
New Addington
New Malden
Newington
Newington
Norbury
North Finchley
Notting Hill
Nunhead
Orpington
Peckham
Penge
Perivale
Petts wood
Plumstead
Purley
Rainham
Redbridge
Richmond
Romford
Sanderstead
Shoreditch
Sidcup
South Norwood
Southall
Southfields
Streatham
Sudbury
Surbiton
Sutton
Sydenham
Teddington
Thamesmead
Thornton Heath
Tooting
Tolworth
Tulse Hill
Twickenham
Upper Norwood
Vauxhall
Waddon
Wallington
Walworth
Wanstead
Wandsworh
Wapping
Wealdstone
Welling
Wembley
Welling
West Brompton
West Norwood
West Wickham
Westminster
Whetstone
Willesden
Wimbledon
Woodford Green
Woodford
Woolwich
Worcester park
Chris Peters 07731 567595
Kent
Appledore
Bethersden
Biddenden
Bilsington
Bilting
Bonnington
Boughton
Bromley Green
Brook
Challock
Charing
Cheeseman's Green
Chilham
Chilmington Green
Crundale
Eastwell
Ebony
Egerton
Finberry
Godington
Godmersham
Great Chart
Hamstreet
Hastingleigh
High Halden
Hinxhill
Hothfield
Kenardington
Kennington
Kingsnorth
Leigh Green
Little Chart
Mersham
Molash
Newenden
Newtown
Olangtigh
Orlestone
Park Farm
Pluckley
Reading Street
Rolvenden
Ruckinge
St Michaels
Sevington
Shadoxhurst
Shirkoak
Singleton
Small Hythe
Smarden
Smeeth
Stanhope
Stone Bridge Green
Stone In Oxney
Stubbs Cross
Snave
Tenterden
Warehorne
West Bradbourne
Westwell
Westwell Leacon
Willesborough
Wittersham
Woodchurch
Wye
Adisham
Barham
Bekesbourne
Beltinge
Bishopsbourne
Blean
Bramling
Bridge
Broad Oak
Bromfield
Chartham
Chestfield
Chislet
Eddington
Fordwich
Greenhill
Hackington
Hales Place
Harblesdown
Hawthorn
Herne
Herne Bay
Hersden
Hillborough
Hoath
Ickham
Kingston
Littlebourne
Lower Hardes
Marshside
Nackington
Patrixbourne
Peltham
Pett Bottom
Reculver
Rough Common
Stourmouth
Stuppington
Sturry
Swalecliffe
Tankerton
Thanington
Tyler Hill
Upper Harbledon
Upper Hardres
Waltham
Westbere
Whitstable
Wickhambreaux
Wincheap
Woolage Green
Woolage Green
Yorkletts
Bean
Betsham
Darenth
Greenhithe
Hawley
Hook Green
Longfield
New Barn
Northfleet Green
Southfleet
Stone
Siutton At Hone
Swanscombe
Temple Hill
Wilmington
Alkham
Ash
Ashley
Aylesham
Barfrestone
Barnsole
Batteshanger
Buckland
Capel Le Ferne
Chillenden
Church Whitfield
Coldren
Coombe
Deal
Denton
Drellingore
East Langton
Eastry
East Studdal
Elmstone
Elvington
Ewell Minnis
Hoaden
Hougham
Kearsney
Kingsdown
Knowlton
Langdon
Lydden
Marley
Marshborough
Martin
Martin Mill
Maxton
Nonington
Northbourne
Pineham
Plucks Gutter
Preston
Richborough
Ringwould
Ripple
River
Sandwich
Sahtterling
Sheperdswell
Sholden
Snowdown
"St Margret,s Cliff"
Staple
Stourmouth
Sutton
Swingate
Temple Ewell
Tilmanstone
Waldershade
Walmer
Ware
West Langon
West Studdal
West Cliffe
Westmarsh
Whitfield
Wingham
Woodnesborough
Wootton
Chalk
Cobham
Culverstone Green
Dode
Harvel
Higham
Istead Rise
Luddesdown
Meopham
Meopham Green
Northfleet
Painters Ash
Singlewell
Shorne
Sole Street
Springhead
Thong
Vigo
Arlington
Ashbank
Barming
Bearstead
Bedmonton
Benover
Beult
Bexon
Bicknor
Boughton Green
Boughton Malherbe
Boughton Monhelsea
Boxley
Bredhurst
Broomfield
Caring
Chainhurst
Chart Sutton
Chegworth
Collier Street
Coxheath
Detling
Downswood
East Barming
East Farleigh
East Sutton
Fairbourne
Frinstead
Grove Green
Harrietsham
Hawkenbury
Headcorn
Hollingbourne
Horden
Hucking
Hunton
Kingswood
Kits Coty
Landingford
Langley
Leeds
Lenham
Linton
Loose
Lordswood
Marden
Marley
Milebush
Nettlestead
Nettlestead Green
Otham
Otterden
Park Wood
Platts Heath
Penenden Heath
Polhill
Ringlestone
Sandling
Sandway
Shepway
Sutton Valence
Staplehurst
Stockbury
Teston
Thurnham
Tovil
Ulcombe
Walderslade
Weavering
West Farleigh
Wormshill
Yalding
Allhallows
Borstal
Brompton
Cattenden
Cliffe
Cliffe Woods
Cooling
Cuxton
Frindsbury
Gillingham
Halling
Hempstead
High Halstow
Hoo St Werburgh
Isle Of Grain
Lordswood
Park Wood
Rochester
Rainham
St Mary Hoo
St marys Island
Stoke
Strood
Twydall
Upnor
Wainscott
Walderlade
Wigmore
Ash
Badgers Mount
Bessels Green
Bough Beech
Brasted
Brasted Chart
Chartwell
Chevening
Chiddingstone
Chiddingstone Causeway
Chipstead
Cowden
Crockenhill
Dunton Green
Edenbridge
Eynsford
Farningham
Fawksham
Fawkham Green
Fordcombe
Four Elms
Godden Green
Halstead
Hartley
Hever
Hextable
Hodsoll Street
Horton Kirby
Ide Hill
Kemsing
Knockholt
Leigh
Markbeech
Marsh Green
New Ash Green
Otford
Penshurst
Ridley
Riverhead
Seal
Sevenoaks
Shoreham
South Darenth
Sundridge
Swanley
Toys Hill
Underriver
Well Hill
Westerham
West Kingsdown
Acrise
Arpinge
Beachborough
Bladbean
Breach
Brenzett
Brookland
Burmarsh
Cheriton
Danton Pinch
Dymchurch
Dungerness
Elham
Etchinghill
Frogholt
Greatstone
Hawkinge
Hythe
Ivychurch
Lade
Littlestone on Sea
Lydd
Lydd On Sea
Lyminge
Lympne
Newbarn
Newchurch
Newingreen
Newington
New Romney
Old Hawkinge
Old Romney
Ottinge
Paddlesworth
pedlinge
peene
Postling
Rhodes Minnis
Saltwood
Sandgate
Sandling
Sellidge
Snargate
Stanford
Stelling Minnis
St Marys In The Marsh
"St Mary,s Bay"
Westenhanger
West Hythe
Wingmore
Badlesmere
Bapchild
Bobbing
Borden
Boughton Street
Boughton Under Blean
Bredgar
Brogate
Buckland
Chestnut Street
Conyer
Dargate
Davington
Denstroude
Doddington
Dunkirk
Eastchurch
Eastling
Elmley
Faversham
Goodnestone
Gravneney
Hartlip
Harty
Hernhill
Highsted
Iwade
Kemsley
Keycol
Leaveland
Leysdown
Lower Halstow
Luddenham
Lynsted
Milstead
Milton Regis
Minster
Mockbeggar
Murston
Newington
Newnham
North Street
Norton
Norton Ash
Oad Street
Oare
Ospringe
Oversland
Painters Forstal
Queenborough
Rodmersham Green
Rushenden
Selling
Sheldwich
Shellness
Sheerness
Stalisfield
Stone Chapel
Teynham
Throwley
Tonge
Tunstall
Upchurch
Uplees
Warden
Waterham
Whitehill
Acol
Birchington On Sea
Broadstairs
Brook End
Cliffsend
Cliftonville
Ebbsfleet
Flete
Garlinge
Manston
Minster
Monkton
Newington
Palm Bay
Ramsgate
Reading Street
Sarre
Sevenscore
St Nicholas At Wade
St Peters
Westbrook
Westwood
Westgate On Sea
Addington
Tunbridge Wells
Tonbridge
Aylesford
Beltring
Birling
Blue Bell Hill
Borough Green
Burham
Ditton
East Malling
East Peckham
Eccles
Golden Green
Hadlow
Hildenborough
Ightham
Ivy Hatch
Larkfield
Leybourne
Mereworth
Offham
Platt
Plaxtol
Ryarsh
Shipbourne
Snodland
St Marys Platt
Stanstead
Tonbridge
Trottiscliffe
Walderslade
Wateringbury
West Malling
West Peckham
Wouldham
Wrotham
Wrotgham Heath
Ashurst
Benenden
Bidborough
Brenchley
Capel
Colliers Green
Coarsehorn
Cranbrook
Culverden
Curtisden Green
Fiveoak Green
Frittenden
Goudhurst
Groombridge
Hartly
Hawkenbury
Hawkhurst
High Brooms
Horsmonden
Kilndown
Lamberhurst
Langton Green
Matfield
Paddock Wood
Park Wood
Pembury
Rusthall
Sandhurst
Southborough
Speldhurst
Stone Cross
Sissinghurst
Swattenden
Aperfield
Beckenham
Bickley
Biggin Hill
Bromley
Bromley Common
Chelsfield
Chislehurst
Coney Hall
Crofton
Crystal Palace
Cudham
Downe
Downham
Eden Park
Elmers END
Elmstead
Farnborough
Goddington
Green St Green
Hayes
Keston
Leaves Green
Locksbottom
Longlands
Maypole
Mottingham
Orpington
Park Langley
Penge
Petts Wood
Plaistow
Pratts Bottom
Ruxley
St Marys Cray
St Pauls Cray
Shortlands
Sundridge
West Wickham
xxxxxxxxxxxxxxxxxxxxxxxxxx
Arundel
Bexhill
Billingshurst
Heathfield
Bognor Regis
Camber
Burgess Hill
Crowborough
Crawley
Chailey
Chichester
Denton
East Grinstead
Ditchling
Goring By Sea
Eastbourne
Handcross
East Guldeford
Hassocks
Forest Row
Haywards Heath
Frant
Henfield
Groombridge
Horsham
Hailsham
Lancing
Hartfield
Littlehampton
Hastings
Selsey
Icklesham
Shoreham
Langley
West Hoathly
Lewes
Worthing
Maresfield
Worth
Mayfield
Ardingly
Newhaven
Amgmering
Northiam
Balcombe
Nutley
Copthorne
Peacehaven
Climping
Pevensey
Dial Post
Robertsbridge
Wittering
Rye
Findon
Saltdean
Felpham
Seaford
Horstead Keynes
Uckfield
Ifield,Wadhurst
Lindfield
Winchelsea
Madehurst
Withyham
Midhurst
East Dean
Pagham
Newick
Parham
Playden
Patridge Green
Ringmer
Petworth
Alfriston
Pulborough
Arlington
Thakeham
xxxxxxxxxxxxxxx
Surrey
Guildford
Farnham
Godalming
Reigate
Dorking
Woking
Epsom
Chertsey
Leatherhead
Redhill
Camberley
Esher
Weybridge
Egham
Cobham
Ewell
Walton On Thames
Oxted
Lingfield
Chobham
Cranleigh
Sunbury On Thames
Windlesham
Shepperton
Chiddingfold
Viginia Water
Welling
Shere
Godstone
Ashstead
Lightwater
Hersham
East Horsley
West Clandon
Great Bookham
Bletchingley
Horsel
Wisley
Dunsfold
Merstham
Addlestone
Ewhurst
Capel
Brook Wood
Betchworth
Bagshot
Ashford
Effingham
Byfleet
Bramley
Croydon
Horley